RTGC & ASOCIADOS · Law and Finance · La Palma y Tenerife
RTGC was founded in 2012 as a family-run law firm, aimed at providing a range of services and legal advice aimed at the communities of La Palma and Tenerife. RTGC provides consultation on accounting, employment, business management and miscellaneous services on a wide range of legal matters.
The team that makes up RTGC & ASOCIADOS SL is headed by María Teresa Rodríguez Cabrera. Maria is graduated in law and specialized in civil law, specifically inheritance; donations; family; mediation and urban planning. Furthermore, RTGC operates in commercial law, namely: corporate law; banking regulatory coverage in terms of Cláusula Suelo, as well as bankruptcy procedures for credit. Experience gained in more than 20 years in company management and consulting.
The RTGC team is made up of several lawyers specializing in each of the following subjects: criminal; immigration; social; etc. Assisted by other professionals who integrate technical-legal subjects with competence, such as: psychology; pedagogy; speech therapy; economy; architecture; engineering, for example "Técnica-Aparejadores", civil engineers and others. That is, specialized and expert collaborations in matters of technical and legal interest, all at the complete disposal of our Clients. Therefore, RTGC has a team made up of various collaborators in different subjects, who integrate and complete the main activities that our law firm carries out on a daily basis.
In summary, ours is in fact a large team, professionally qualified and occasionally enriched by the competent support of professionals, able to listen, understand, collaborate, well define and implement the best possible strategy for the benefit of our Clients.
In September 2018 RTGC expands its activities in order to satisfy areas not yet present on our offer, this at the explicit request of our Clients, namely: immigration, computer crimes, data protection, cyberbullying, accounting and financial evaluations, land appraisals. Thus completing what concerns the world of work, including everything related to the Holiday Home sector.
RTGC has agreed and established a fruitful collaboration with various Universities, through useful agreements stipulated between the parties, both universities present in the Canary Islands and on the national territory. Part of the agreements contemplate an important active collaboration aimed at the Master courses that today are developed in various local and national universities, this in compliance with the new establishment of the rules for being a qualified lawyer. Contributing our "grain of sand" to those new novice graduates who are entering the complex world of law makes us particularly grateful and satisfied.
OUR ADVOCACY AND FINANCE TEAM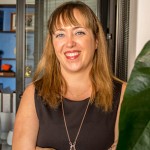 Mª Teresa Rodríguez Cabrera
Legal Department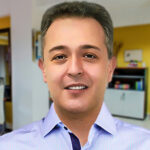 Jonathan Torrealba Toro
Legal Department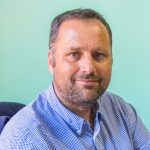 Domingo Javier Castillo Gil
Legal Department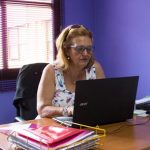 Aurora Francisco Francisco
Legal Department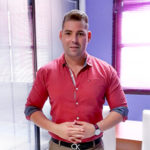 Reydel
Immigration Department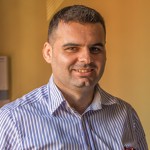 Rafael Acosta
Tax and Labor Advisor
Óscar Rodríguez Cabrera
Bachelor of Pedagogy
RTGC is more than a group of professionals, RTGC is a team of colleagues with a common goal and characteristics, namely the research and practice of human quality. We do not work for and with a bank account number, we work for people, people with certain problems, finding the necessary formulas to solve, but combining humanity and professionalism, as each of our Clients deserves, here is our motion: "Treat each of them as we would like to be treated."
RTGC draws up a Letter of Engagement which guarantees that the work has been commissioned under certain conditions, established in collaboration between the Client and the Firm. This Letter of Engagement specifies in detail what the work to be carried out consists of and its purposes. The Letter of Engagement, in turn, is divided into two parts: one operational and the other economic. The economic section, in turn, is divided into an allocation of funds intended for initial expenses and the balance at the end of the work, which will be credited upon delivery of the relative invoice.
At RTGC we know that the situation of each Client is different. To be understood with a colloquial example: just as two "colds" are different, so are two divorces; just as the fingers of our hands are different, so are the cases of our Clients. Once the characteristics of the case and profile of the Client have been defined in collaboration, the economic question will be determined; adequate and promptly agreed between the Client and the Lawyer.
NOTARY DEEDS
Inheritance, sales, loans, cancellations, commercial documents, deposit, annual accounts, Legalization of Books, etc.
SPECIALISTS IN INHERITANCE FOR RESIDENTS AND NON-RESIDENTS
Liquidation and presentation in the State Agency of Madrid. Application of agreements, installments, postponements, etc.
CERTIFICADOS
Sociedades, Últimas Voluntades, Seguros, Penales, Registro de Propiedad, Registro Mercantil, Hacienda Estatal y Canaria, Seguridad Social, etc.
In order to be able to cover our clients in a wide and comfortable schedule, our team of professionals offers their knowledge in a flexible schedule.
This schedule is intended to accommodate the profile of our customers. The client can visit our offices during said hours, however, to be sure that the lawyer you need can be in your office, you can make an appointment by
phone
, by
email
, by filling out our
contact form
, as well as also in our own office and dispatch facilities.
Whatsapp Busisness
In order to further expand our communication channels with our clients, we have put into operation a telephone with a Corporate WhatsApp. In it you can briefly describe your case and if we can help you we will contact you. In no case will questions or legal doubts be answered without first having contracted our services.
RTGC & ASOCIADOS IN LA PALMA
RTGC & ASOCIADOS IN TENERIFE